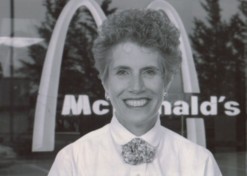 It was not easy for Eileen, who was categorized as "stupid" and "dumb" in school and bullied by her classmates. Yet, when she discovered her inner talents and applied them as a businesswoman, everyone saw she was really "Smart on the Inside."
Smart on the Inside is Eileen Gold Kushner's personal story of overcoming her learning disabilities. It chronicles her journey from failure in school to success in business. Eileen's story has been captured by Special Education teacher Kathy Young, who has worked hand in hand with Eileen for more than 18 years to help children within their community and around the country. Both Kathy and Eileen say, "None of us can do it alone. We all need support and acceptance from others."
Smart on the Inside helps parents understand the importance of encouraging children who may learn differently to believe in themselves, motivates teachers to teach students with disabilities the strategies that will help them succeed in school and in the workplace, and shows students with learning differences that anything is possible with hard work and perseverance.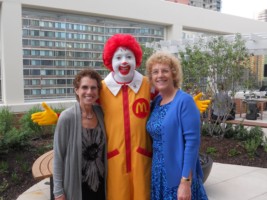 Praise for Smart on the Inside
"Kathy and Eileen have told a story that helps us realize that people who learn differently are valuable and need to be understood and nurtured."
"This amazing book is so grounded in truth, feelings, bravery, inspiration, and a message to give back. I am deeply inspired by what she and Kathy have done to help so many people."
"It's a wonderful book that focuses on the fact that everyone can succeed!"
"Kathy Young has captured the hard work, community outreach, and inspiration of Eileen Kushner. Their moving book encourages us to be more compassionate of students with learning differences."
"This book is very inspiring. I have shared it with many other people who have children with special needs ranging from ADHD, Down's Syndrome, Dyslexia and Autism. It reinforces the fact that with determination and support a different learner can also be successful. I am recommending it to the Special Education Parent Advisory Committee. The book is very easy to read."
"This is a heart-warming story of courage and determination."
"I highly recommend this book for students who struggle with academia, as well as parents and teachers of those students."
"This beautifully written book is a must read for people struggling with learning differences, or anyone who has faced adversity. It will give them hope."
"Smart on the Inside should be shared with struggling learners. It will show them that they need to find their strengths, hold on tight, and not give up on doing anything that they put their mind to do."
"This book contains inspiring evidence that the sky truly has no limits. Read it – you will not be disappointed."
"This is an incredible and motivating story."
"Awesome insight into what it is like to live with learning disabilities. Love the success and diligence shown throughout the book, since it is a lifelong struggle. Thanks for sharing your story, Eileen."

A portion of this book's profits will be donated to Ronald McDonald House Charities.